The Pennine Singers at Gloucester Cathedral
Over the weekend of the 30th to 31st October 2021, The Pennine Singers visited Gloucester Cathedral, providing the choral element for Evensong on the Saturday and Sunday afternoons and Eucharist on Sunday morning.
It was a wonderful weekend; Gloucester was very welcoming – and appreciative of our singing!
The choir was directed by Liz Brocklehurst and Richard Brocklehurst was our accompanist.
A video recording of the Sunday Eucharist can be viewed on YouTube.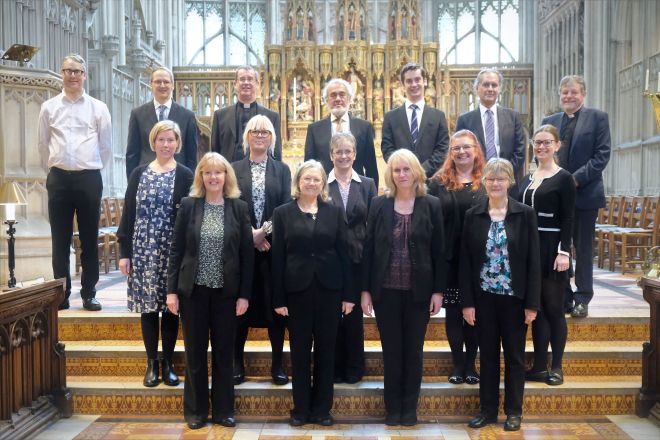 Music for Gloucester Cathedral
Saturday Evensong:
Introit – Purcell: Thou knowest, Lord
Byrd: Preces and Responses
Gibbons: Short Service – Magnificat and Nunc Dimittis
Anthem – Victoria: O quam gloriosum
John Stanley: V...
Read More